Matt Stewart's Buffalo Bills Fan Profile
Profile photo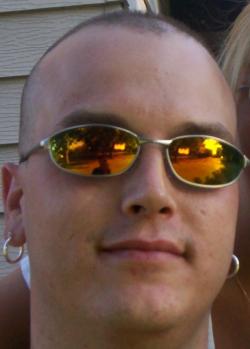 Brief description
Bear Fan Through and Through!!!
Who am I?
I am a die hard sports fan, and have been waiting for the opportunity to speak my mind about certain things. I look forward to the interactions and acqaintences between followers. I am married and a father of four, and I try to expose them to sports as much as I can. I am excitied about blogging and have some great points to discuss about many teams. Stay tuned.
Matt Stewart's comment wall
Matt Stewart's Weblog Posts
Super Bowl set for Sunday!!! posted on 01/27/2009

I was sitting on the couch last night watching some the recap of the media day's highlights and interviews when it finally sank in... the freakin' Cardinals are in the Super Bowl. For me this is just something that I've thought was impossible for at least the last 20 years. I am not a Cardinal fan at all. I just have a mutual respect for them out of the love for the game that I have. I also had the pleasure of serving in Iraq with late Pat Tillman. I follow the Cardinals kind of like my In-Laws. When something important happens I take notice, but most of the time I could care less. What a fool I was!
first of all it has opened my eyes to the legendary credo "That's why they play the games!" On paper anything can look perfect, but it is on the field where that perception of perfection can become reality. With that being said, kudos! to the Arizona Cardinals as an organization, team, and fan base on your first Super Bowl appearance! May it be everything you always dreamed it would be.
Continue reading "Super Bowl set for Sunday!!!"
(0 comments)
Passing the Torch in Tampa? posted on 01/26/2009

Well now that the fans have had some time to adjust to the firing of Head Coach Jon Gruden, what is the mood like in Tampa?
I understand that teams struggle, and that many times coaches pay the price for it. I'm just not so sure that letting Gruden go was the best thing to do. While Tampa has been up and down the past few years there is more to notice than just Grudens ability or lack there of. in this modern era of winning and championships, Gruden has got to be heralded as the greatest coach in Bucs history delivering their only Super Bowl in 2002. They have had several playoff years in his tenure, and despite an unexpected collapse at the end of this season were on pace to make the playoffs again safter starting 9-3.
Is Tampa Bay's 0-4 finish solely on the shoulders of Gruden? Probably not. Has he been made the scapegoat for a mediocre team with expectations that are unattainable? Possibly. Granted, Tony Dungy did an amazing job in Tampa turning the Buccaneers from a team of ridicule almost annually to a legitimate playoff team. But even Dungy could not bring a Lombardi Trophy to the sunshine state. Gruden being one of the handful of prodigies to excel under the tutelidge of coaching great Mike Holmgren, took over Tampa and led them straight to the Super Bowl in 2002. As for this years fall from grace, did Gruden's coaching ability take a leave of abscence in December? I doubt it. The coach can only take you so far, and then the players have to make plays.
Continue reading "Passing the Torch in Tampa?"
(0 comments)
For Love of the Game posted on 01/26/2009

Why do people read books or watch movies? What is it that they find intriguing? It's the story. If it's a great story that you are looking for than you need only look to professional sports.
I am a sports enthusiast. For years my wife has nagged me about how silly they are, and while they more than likely contribute to my overall stress level, I cannot resist the urge. Why do I think sports are so great? That's easy! It's everything. It's the competition, the rivalry, the challenge, colors, sounds, action, suspense, and victory! There is a great story told in sporting events. Sometimes it's just more obvious than others.
Continue reading "For Love of the Game"
(0 comments)
Heroes!!! posted on 01/26/2009
What is it inside someone that elevates them to greatness? How does someone transcend from ordinary to legendary? What defines a hero? Dictionary.com defines a hero as "a man of distinguished courage or ability, admired for his brave deeds and noble qualities." I met a man like this once. His name was Pat Tillman. I, like so many others, served in the United States military and had the opportunity to deploy overseas in support of Operation Iraqi Freedom. I spent my first few weeks, adjusting to the life in the desert, and then was notified that I would be going forward into Baghdad, Iraq. We flew into Baghdad at night and with the U.S. Army Ranger Battalion. A few days later, one of the maintenance guys walks over with someone behind him. It was then that I met Pat Tillman for the first time. I have had the opportunity to meet NFL players in the past, but this was different. He was one of us. He was a soldier. As the days turned to weeks our base camp a.k.a.
Continue reading "Heroes!!!"
(0 comments)
Chicago Bears Looking Ahead posted on 01/26/2009

Well fans another Bears season has come to an end with no postseason play. Although The season wasn't a total loss, there are some issues that need to be resolved. However it is now time to prepare for the monotonous routine of off-season chaos. The owner's meetings start next month, followed by the rookie combine, and then the draft is right around the corner. plus we must not forget the free agency calamity that ultimately finds out who has the deepest pockets.
Anyway, the Bears desperately need a Quarterback. It's amazing that in the past 15 years the Bears have started more players at quarterback than any other team in the league, yet they cannot seem to find ONE good one. Don't get me wrong, Kyle Orton showed a lot of progress this year, and could perhaps be the guy in Chicago... eventually. In the mean time what do we do. While Orton is not as inconsistent as Rex Grossman, if Orton should go down, we're stuck with Grossman. Either way there needs to be some effort in acquiring a seasoned quarterback that doesn't turn the ball over.
Continue reading "Chicago Bears Looking Ahead"
(0 comments)